About Us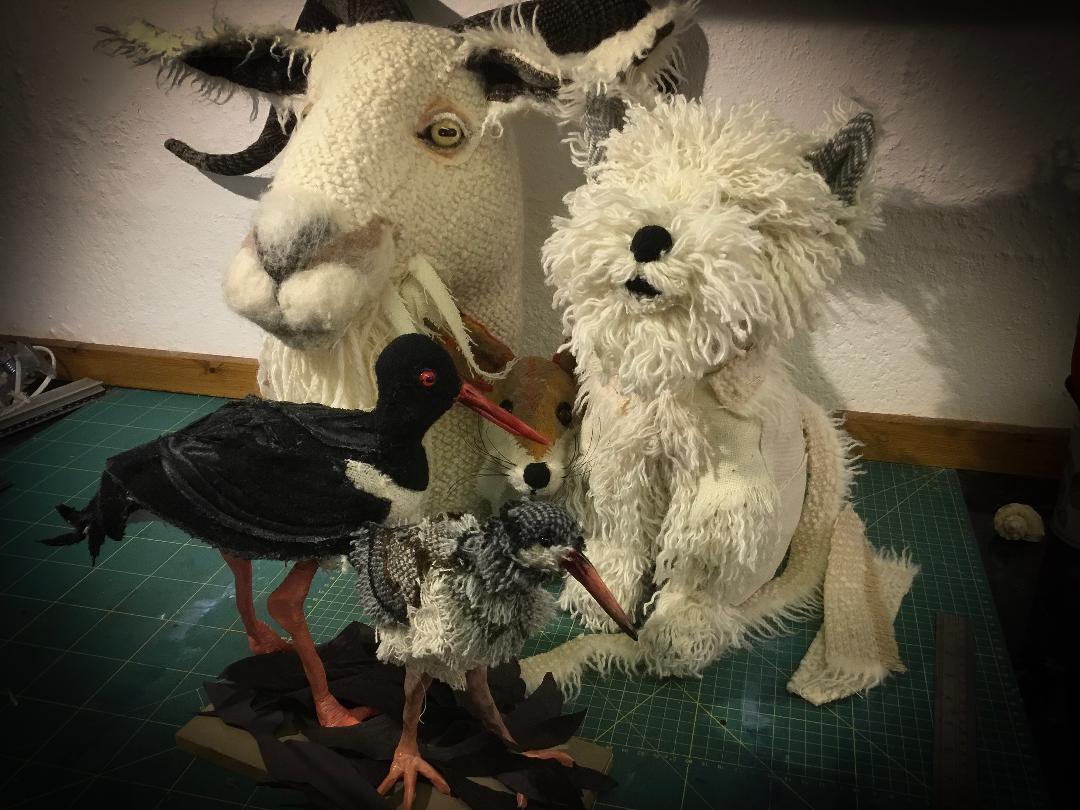 As the name "TARTAN WILD" suggests, Scottish wildlife is at the heart of my work. Having been influenced all my life by the beauty of Scotland and as a long time vegetarian, I make creations that bring a strong sense of Scottish wildlife into the home, in the knowledge that no animals were harmed in their production. I create soft sculptured textile art, rather than trophy animals.
Born and bred in the west of Scotland, I was influenced early by my parents who were both crafts people. My father a shoe-maker and mother a clever seamstress and painter.
I studied graphic design and worked free lance, while also working in costume for various theatre companies, including Scottish Opera and the Tron Theatre. Then came an opportunity to work in a Puppet Theatre where I could combine design principles with my skill in costume production. I worked with a team of artists making puppets and props for theatre, film and TV.
This has had an influence in my work of today. You can now find me living in Dunoon with my husband. The plan was to live a quiet life, gardening and keeping ducks and chickens. However I am busier than ever, designing and making creations for sale in our shop along with a full order book of commissions.
I love to use Harris Tweed for its versatility. I can make it look smooth and neat , scruffy , textured or felted. The fringe of a highland cow, feathers on a bird are all possible from this magical tweed and the colours work so well in creating the animals and birds of Scotland.
I like to mould and manipulate fabric into soft sculptures and sometimes I use clay where I need more definition. There are so many products to work with right now - I am having such fun.
Products available to buy at my Studio/Shop - Tartan Wild, Holy Loch Marina, Dunoon PA23 8FE
OR CONTACT : This email address is being protected from spambots. You need JavaScript enabled to view it.. www.etsy.com/shop/tartanwild.
My animals are being shipped worldwide